Introduction
Traditional publishing
Open-access research & self-publishing
Limitations of open access research
References
Further reading
---
Open access (OA) research refers to a less traditional form of publishing. This involves publishing out of pocket through a third-party source with some measure of credibility and subsequently granting that publication to all readers free of charge.
In the past international conglomerates and highly accredited academic institutions would solely publish their own findings in exchange for financial compensation, to further progress their research. However, we are now seeing the novel shift into open access papers. Though few, they are seeing a larger impact in the academic world and may even be the norm in the decades to come.
Traditional publishing
Through conventional publishing, there is no cost on the part of the researcher, because the entity in question is going to put the article out for sale, whether it be through a subscription or an upfront fee. This will benefit the researcher with financial compensation, in addition to the publicity they receive on behalf of the publication. This will lead to more grants, academic awards, et cetera.
In contrast, open-access research via one's own platform can come with various preliminary costs. Running a journal or maintaining a platform in which to address an audience may be costly, because researchers may have to pay for editing, professional formatting, associate editors, et cetera. If the researcher wishes to expand his target demographic, he or she will need to implement a sales and marketing approach, which could steepen costs even further.
Open-access research & self-publishing
The open-access research paradigm is relatively new, and directly correlated with the novelty of the world wide web. Websites like LexisNexis, academia.edu, and researchgate.com are where many self-published works reside, paying the journals a pre-specified fee so that they in turn can produce the journal as open access. As a result of the article being free and accessible, one can influence and connect with a wider array of researchers and other writers.
Many private firms will distribute the abstract section of someone's research and ask for full payment if an individual wishes to read the entire paper. This coincides with traditional publishing. However, with open-access research, interested parties will be able to view your entire text. This will lead to an increase in one's H index, which is a measure of impact factor within a specified academic field.
This positive aspect of open access journals will also increase the researcher's readership and citation count. If one wished to peruse traditional publishing, viewership will be lacking, unless one is part of an institution that will cover the subscription cost.
It can be quite a large expense if someone wishes to pay subscriptions for multiple journals. With open access research comes the exposure effect, relating to cognitive bias in which, "the more people have access to your findings, the more people will like and appreciate said findings." The more exposure one has, the more citations one will achieve in any written work they produce.
Related: Importance of Research into Rare Disease
Limitations of open access research
Though this method grants more data and research to more people, broadening the depths of everyone's scientific knowledge banks, there are some caveats. The flood gates of open scientific data have given rise to more predatory publishing, and more predatory journals. These journals will target unexperienced research, or unreliable findings and publish them in exchange for a modest fee.
Second-rate researchers will often, gladly pay a toll for the resulting publication, yearning to acquire status or to broaden their CV. This has been exhibited in the fields of medicine, chemistry, psychology, and other STEM and non-STEM-related fields. This leads to predatory journals accruing a large sum of money, followed by the publishing of non-veracious data. This kind of open access leads to recognition as the form of reimbursement, whilst getting struck with a substantially large fee.
Clear-cut signs exist for those that wish to avoid these predatory journals. For the most part, these journals will be newer, publishing only two to four issues per year. This low publication count is somewhat sustainable through the large fees that investigators pay to produce their findings. For these reasons, aspiring writers should look for publishing sites that have a high turnover.
Also, be wary of the credibility and notoriety of the other researchers that are publishing on the site. This will denote a level of trust towards the publisher and is an even better sign of veracity than publication count.
Ultimately the future of publications platforms and the distribution of data is unknown. However, all stakeholders are agreed, changes in the publishing landscape are inescapable. Some believe that the "green" road will be taken, referring to the self-archiving of articles published by non-OA journals.
Others believe that the "gold" road will amass popularity, (the direct publishing in OA journals). Both movements are predicted to amass more popularity, and there may even be room for both mediums to exist.
References
Albert K. M. (2006). Open access: implications for scholarly publishing and medical libraries. Journal of the Medical Library Association : JMLA, 94(3), 253–262.
Eysenbach G. Citation advantage of open access articles. PLoS Biol. 2006 May;4(5):e157. doi: 10.1371/journal.pbio.0040157. Epub 2006 May 16. PMID: 16683865; PMCID: PMC1459247.
Heller, M., Moshiri, M., & Bhargava, P. (2015). From the editor's desk: Benefits of open-access publishing. Radiology case reports, 8(2), 840. https://doi.org/10.2484/rcr.v8i2.840
Tazegul G, Emre E. Scientometric Data and Open Access Publication Policies of Clinical Allergy and Immunology Journals. Cureus. 2021 Feb 26;13(2):e13564. doi: 10.7759/cureus.13564. PMID: 33815978; PMCID: PMC8007201.
Abadal E. Gold or green: the debate on open access policies. Int Microbiol. 2013 Sep;16(3):199-203. doi: 10.2436/20.1501.01.194. PMID: 24568035.
Manca A, Martinez G, Cugusi L, et al. Predatory open access in rehabilitation. Arch Phys Med Rehabil 2017;98:1051–6.Google Scholar
Memon AR. ResearchGate is no longer reliable: leniency towards ghost journals may decrease its impact on the scientific community. J Pak Med Assoc. 2016 Dec;66(12):1643-1647. PMID: 27924967.
Further Reading
All Research Content
What is the Replication Crisis?
Last Updated: Jun 24, 2022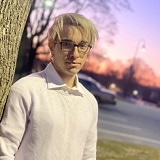 Written by
Vasco Medeiros
Obtaining an International Baccalaureate Degree at Oeiras International School, with higher levels in Chemistry, Biology, and Portuguese, Vasco Medeiros has just graduated from the University of Providence College with a Bachelor of Science. Before his work as an undergraduate, he first began his vocational training at the HIKMA Pharmaceuticals PLC plant in Ribeiro Novo. Here he worked as a validation specialist, tasked with monitoring the gauging and pressure equipment of the plant, as well as the inspection of weights and products.
Source: Read Full Article