Athletes often follow intense training and diet regimens to prepare their bodies to compete at the highest level of their sports.
But, as a new Real Sports with Bryant Gumbel report by Soledad O'Brien reveals, that quest for the perfect body can often lead to a "dark place."
The segment, which airs on HBO Tuesday, addresses the often-overlooked subject of eating disorders among male athletes—an issue far more common than you might think. As O'Brien reports, a third of those dealing with an eating disorder are men—and athletes are especially at risk.
As the report highlights, the hyper-competitiveness that drives top-tier athletes to greatness can also be seen in the way some athletes struggle with eating disorders.
"What makes you a great, elite athlete can also make you 'great,' if you will, at having an eating disorder," O' Brien told Men's Health in a phone interview Monday.
Not only that, but the intense training and diet elite athletes follow anyway can sometimes make it difficult for athletes and those around them to recognize disordered behavior, blurring the line between unhealthy nutrition and commendable commitment to the sport.
"[Being an elite athlete] also probably helps disguise it a little bit," O'Brien said. "I think what can first be read as commitment eventually becomes dedication gone horribly wrong."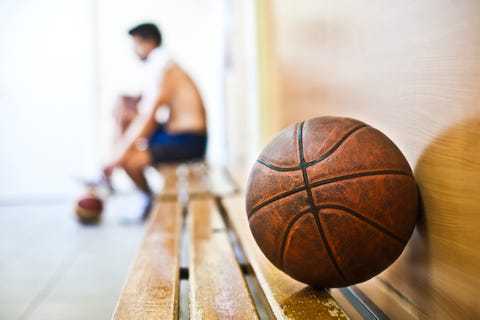 Getty ImagesGoodLifeStudio
That was the case for Logan Davis, a former goalie for the Ohio State University hockey team. O'Brien reports in the segment that the netminder was a standout player for the Buckeyes, but was privately struggling with an eating disorder. As he tells O'Brien in the segment, he felt he was "lauded" by his coaches and teammates as he cycled between starving himself and binge eating in an effort to perfect his body.
"It's a very lonely feeling," Davis tells the journalist in the segment.
For Maggie Burbank, who produced the Real Sports segment, that "lonely feeling" underscores the stigma and taboo that can keep male athletes suffering with such disorders in silence.
"We're starting to see the needle move a little bit," Burbank said. "People are opening up more about it. But it's still so taboo to talk about this. It's going to take a lot more people talking about it."
It might not be surprising that high-level athletes could be vulnerable to such dangerous habits. These are competitive people seeking every competitive edge they can get, and rely on highly-regimented training and diet programs to be at the top of their game. As O'Brien observes in an interview with Dr. Paula Quatromoni, an associate professor of nutrition at Boston University Sargent College who specializes in eating disorders among athletes, "plenty of people would say that's a good thing."
"It's a good thing until it goes to a dark place," Quatromoni says in the segment.
As the segment notes, the problem may have been worsened by an increasingly competitive sports culture and the rise of so-called "bro-science," which has been criticized for promoting unrealistic body expectations and dangerous behavior online.
"It makes it really, really challenging for people who are obsessed with it," Burbank said.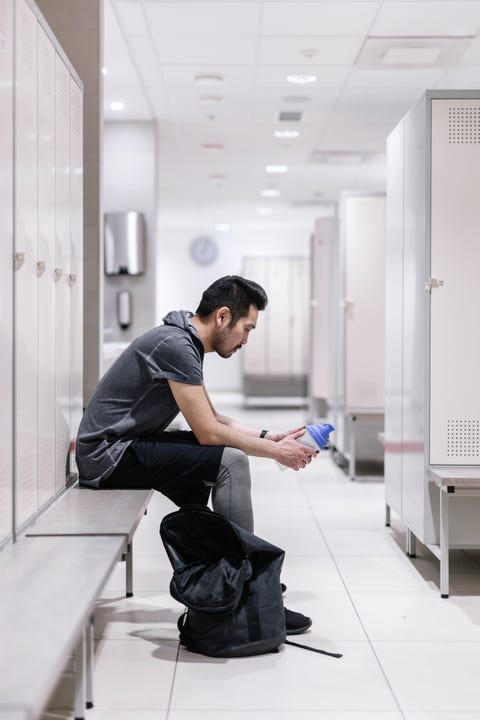 Getty Imagesvisualspace
What's more, despite advances in sports science and training, many athletes—particularly younger ones—are in need of a greater understanding of nutrition.
"We put such an emphasis on the performance of these bodies," Burbank said, "but we don't spend a whole lot of time thinking about what we put into them."
Things may be improving on that front, O'Brien and Burbank said, but there's still a lot more work to be done. Male athletes with eating disorders need more resources focused directly on them, and both the athletes and those in the sports culture around them need greater awareness of the issue.
And that, O'Brien and Burbank said, begins with open dialogue about these athletes' struggles.
"I think it's a lot about conversation," O'Brien told Men's Health. "These are great athletes. These are not weekend warriors. These guys are among the best. And it really gives you a sense that, if this is happening even with these folks, this problem is probably bigger than we understand it to be and not talked about enough."
Source: Read Full Article