Introduction
Clinical Trials
The Importance of Patient Recruitment and Retention
Barriers to Patient Retention
How Can Retention be Improved?
In Summary
References
---
The success of clinical trials can hinge on patient retention. Challenges can arise during trials that negatively impact patient retention, severely impacting the successful completion of trials. This article will discuss this subject, discussing factors that negatively impact patient retention and the consequences for clinical trials.
Image Credit: l i g h t p o e t/Shutterstock.com
Clinical Trials
Clinical trials are essential for monitoring new drugs' efficacy and side effects, treatments, and interventions. Trials consist of different phases, with strict protocols governing design, methods, objectives, assessment types, collection schedules, and the statistical considerations for analysis of the data gathered in the trial. Protocols also govern the safety of study participants.
In recent years, randomized clinical trials have become the gold standard in clinical trial design. Randomly assigning treatments to individuals as well as using control groups ensures the internal validity of results. This practice removes bias, a historical problem with clinical trials.
Clinical trials can be expensive, time-consuming, and burdensome for participants. Many factors can lead to trial failure, including a lack of efficacy, safety issues, failure to follow guidance from bodies such as the FDA, lack of funding, and failure to maintain and follow proper protocols. Improving clinical trials and ensuring data validity, reproducibility, and results replicability is vital and requires the optimization of every aspect of trial design.
The Importance of Patient Recruitment and Retention
Chief amongst the factors that can influence the success or failure of a trial is patient recruitment and retention. If the estimated sample size is not adequately met, the possibility of a type 2 error (erroneous conclusion of insignificant differences between treatment groups) increases. The enrolment of adequate numbers of participants provides a base for the retention of study participants.
Moreover, if adequate levels of patient recruitment and retention are not met, there may be a knock-on effect on study cost, as the trial period may have to be extended. Levels of uncertainty can arise about treatment efficacy, leading to further delays in developing crucial drugs, therapies, and health interventions. If the acquisition of trial evidence and data is slow, the confidence of funding bodies may be reduced, leading to the adoption of less reliable but faster evaluation approaches.
Barriers to Patient Retention
Because of the importance of patient retention, understanding the barriers faced by participants and researchers alike is vital. Understanding them helps achieve a more effective trial design. Hence, the reliability of gathered data and the efficacy of medical treatments is improved by understanding these barriers and designing strategies to overcome them.
There are many barriers to patient retention in clinical trials. These barriers include fears of side effects, fear of study procedures, poor compliance with protocols, change of residence, lack of support from family members and physicians, lack of a dedicated approach towards the patient's needs by investigators, financial issues, scheduling conflicts, social and religious issues, lack of drug efficacy, and negative media publicity.
Recruitment barriers also influence problems with retention. These include lack of education and awareness, geographical distance to the study site, the clinical trial's legal approach, language barriers, discouragement by physicians, and lack of proper informed consent procedures.
Retention barriers are especially prevalent in studies on certain types of disease. For instance, diseases like Alzheimer's disease, prostate cancer, and Parkinson's disease primarily affect older and geriatric patients. It is challenging to recruit and retain elderly patients due to health, economic, and ethical reasons.
Studies of pediatric diseases like pediatric diabetes must overcome complex barriers. These trials are typically open for long periods due to clinicians' difficulties in recruitment and retention. This can affect the ongoing finance of studies, for instance.
Furthermore, retention can be affected by the prevalence of effective treatments already available on the market. Parents of children may be apprehensive about enrolling them in trials due to unknown efficacy and side effects. This is especially problematic for trials where the treatment may offer better clinical outcomes than current alternatives, such as rare diseases like acquired hemophilia.
Image Credit: Dilok Klaisataporn/Shutterstock.com
How Can Retention be Improved?
As patient retention is a critical factor in determining the efficacy of studies and clinical outcomes, improving it is vital for developing drugs and therapies. While clinical trials are complex, lengthy, and expensive, recruiting and retaining adequate study samples will provide more reliable data and results.
Working with patients and patient-advocacy groups improves the involvement of patients. Clinical researchers should be transparent about the study design and aims. Providing support with finances and travel arrangements will reduce the burden on patients, avoiding drop-out rates over the study period. Listening to patient sentiment and acting on it makes patients feel more valued and listened to by researchers. Patients must be empowered and given a sense of autonomy.
While the COVID-19 pandemic initially disrupted clinical trials, traditionally carried out in dedicated locations, decentralized trials have gained traction in the clinical ecosystem. Leveraging remote technologies such as telemedicine, social media, internet connectivity, mobile apps, and wearable biomedical devices overcomes geographic and financial barriers to patient retention. Patients can take part in clinical trials from the comfort of their own homes.
Additionally, clinical trials are becoming more data-driven. Using data captured by mobile apps and wearable devices helps to capture vital health data and patient sentiment, facilitating timely interventions before retention becomes a critical issue. Real-world and real-time data capture can help keep patients safe, improve their satisfaction, deliver actionable results, and facilitate more patient-focused trials.
Is Education Key to Accelerating Clinical Trial Participation?
In Summary
Patient retention is vital for productive study design and the reliability of results. Several factors influence patient retention, and barriers must be overcome to ensure an adequate sample size and reduce drop-out rates. Additionally, patient retention is intrinsically linked with patient recruitment, with many issues affecting one affecting the other. Good study design, communication, patient engagement, and effective use of emerging technologies and data are all strategies to improve patient retention.
References:
Kadam, R.A et al. (2016) Challenges in recruitment and retention of clinical trial subjects Perspect Clin Res. 7(3) pp. 137-143 [online] Accessed online 10th March 2022. https://www.ncbi.nlm.nih.gov/pmc/articles/PMC4936073/
Fogel, D.B (2018) Factors associated with clinical trials that fail and opportunities for improving the likelihood of success: A review Contemp Clin Trials Commun. 11 pp. 156-164 [online] Accessed online 10th March 2022. https://www.ncbi.nlm.nih.gov/pmc/articles/PMC6092479/
Ghone, A [online] Patient Recruitment and Retention in Clinical Trials [whitepaper] makrocare.com. Accessed online 10th March 2022 https://www.makrocare.com/Whitepaper/patient-recruitment-retention-in-clinical-trials.pdf
Further Reading
All Clinical Trial Content
What is a Phase 0 Clinical Trial?
What is a Phase 1 Clinical Trial?
What is a Phase 2 Clinical Trial?
What is a Phase 3 Clinical Trial?
More…
Last Updated: Jul 15, 2022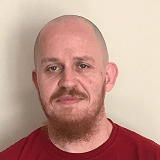 Written by
Reginald Davey
Reg Davey is a freelance copywriter and editor based in Nottingham in the United Kingdom. Writing for News Medical represents the coming together of various interests and fields he has been interested and involved in over the years, including Microbiology, Biomedical Sciences, and Environmental Science.
Source: Read Full Article