Stassi Schroeder of Vanderpump Rules just released a new book, Next Level Basic.
In it, she writes about the plastic surgery she's had, including chin augmentation and breast reduction.
Stassi says she's happy with the procedures she's had, calling her chin implant "one of the best things I ever did."
Vanderpump Rules star Stassi Schroeder has never shied away from talking about her plastic surgery. But in her new book, Next Level Basic: The Definitive Basic Bitch Handbook, Stassi, who's now 30, is going into detail about what she's had done.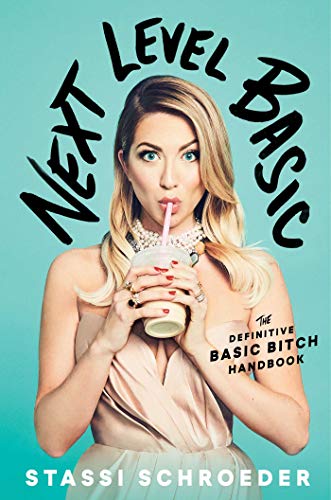 One surgery that's gotten a lot of interest from fans: Stassi's chin augmentation, which she had done when she was only 18. Stassi says the surgery was a high school graduation present from her parents. "If you're questioning their parenting skills, whatevs," Stassi wrote in her book. "They trusted my judgment, and I was desperate for a bigger chin and more defined jawline."
Stassi said she drank milkshakes for four days following the procedure. As she recovered, her face swelled up, but over time, she was extremely happy with the results. "It's one of the best things I ever did and to this day it makes me feel better about myself," she wrote.
Stassi also talked about the breast reduction surgery she had in 2015, saying she'd fantasized about getting it since she was 12. She'd had issues with her bra straps cutting into her shoulders and back pain because of her breast size. "Let me tell you, it is constantly uncomfortable to feel a heavy boob hanging like a pancake on your stomach," she wrote. "When I finally met with a surgeon I told them that I didn't care about the scars—just butcher me up."
Scars on FLEEK. #Repost @martinatolot_photo (@get_repost) ・・・ Studio Session – @stassischroeder //
A post shared by Stassi Schroeder (@stassischroeder) on
In addition to her two surgical procedures, Stassi also shared that she's had lip fillers and Botox. She started getting the injections when she was 23, and says she's done it "conservatively."
"It's not about freezing your face to me, it's just about getting rid of my wrinkles," she wrote. "I always make it a point not to get Botox when I'm filming because I hate it when people are having an emotion and you can't tell. I vowed never to get it while we're shooting Vanderpump Rules so that people know when I'm mad at them."
Kud0s to Stassi for keeping it real, and letting her fans in on her life.
Source: Read Full Article