Study unveils how Cutibacterium acnes boosts epidermal lipids for enhanced barrier protection
A recent study published in the Science Advances Journal evaluated the role of Cutibacterium acnes in improving the skin's barrier function with regard to antimicrobial activity, transepidermal water loss, and paracellular diffusion.
Study: Commensal Cutibacterium acnes induce epidermal lipid synthesis important for skin barrier function. Image Credit: Kateryna Kon/Shutterstock.com
Background
The epithelial surface comprises one or more cell layers stacked over a thin membrane. It is widespread throughout the body and forms a barrier between the external environment and the host.
Epithelial surfaces (e.g., skin) have many functions, such as regulating body temperature and controlling the loss of electrolytes and water from the host.
The skin also harbors many beneficial microbes which protect the host from pathogenic invasion. For these complex functions, keratinocytes synthesize lipids in the skin, accumulating in the stratum corneum, the outermost layer of the epidermis.
The key component of stratum corneum is corneocytes, which are surrounded by a matrix composed of cholesterol, ceramides, and free fatty acids.
Alterations in the composition or arrangement of epidermal lipids cause various skin diseases, such as psoriasis, atopic dermatitis, and lamellar ichthyosis. Skin lipid composition is also associated with antimicrobial activity.
However, it is not clear whether the skin microbiome stimulates the epidermal lipid barrier or whether the synthesis of these lipids in response to microbial signals influences the dynamic barrier function of the skin.
Cutibacterium acnes is one of the most common commensal bacterial species on the skin barrier. This bacterium is associated with the development of acne vulgaris, a common skin disorder.
Several studies have indicated that C. acnes induces proinflammatory cytokine, triggers chemokine expression, and influences sebocyte differentiation and viability.
In addition, it also contributes to barrier homeostasis by decreasing the surface pH via the metabolization of free fatty acids from sebum.
This acidic environment inhibits pathogenic bacteria (e.g., Staphylococcus aureus) without compromising healthy commensal bacteria. Despite these observations, the precise role of C. acnes in skin health is not well understood.
About the study
The current study hypothesized that skin commensal bacteria influence lipid synthesis by keratinocytes, an essential component of the skin barrier.
To test this hypothesis, the normal neonatal human epidermal keratinocytes (NHEKs) were treated with conditioned media (CM) from bacterial species commonly found on human skin. Total lipid accumulation was quantified using the Oil Red O (ORO) staining technique.
It was observed that the metabolites synthesized by C. acnes induce keratinocytes to increase lipid synthesis. The in vitro and in vivo experimental findings highlighted that C. acnes mediates lipid synthesis by producing propionic acid, which subsequently triggers keratinocyte PPARα. The lipid accumulation impacted the permeability properties of the skin, which influenced the antimicrobial activity of the epidermis.
This study provided evidence of the beneficial function of C. acnes regarding enhanced barrier function and preventive bacterial proliferation. Notably, the role of the skin microbiome on epidermal homeostasis is highlighted in this study.
TAGs, minor components of lamellar bodies found in the stratum corneum, are most abundantly induced by C. acnes. However, the precise role of TAGs in epidermal homeostasis is poorly understood.
A prior study has shown that individuals with atopic dermatitis have reduced TAG (TAG46, TAG48, and TAG50) levels, associated with decreased abundance of C. acnes.
A breakdown of TAG provides fatty acids required for synthesizing ceramide, a crucial lipid linked to permeability barrier function. Linoleic acid is another fatty acid required for acylceramide synthesis, which is crucial for corneocyte lipid envelope formation.
The current study revealed that C. acnes exposure increased triglycerides containing linolenic acid and total ceramide in NHEKs.
These findings indicate the possibility of linoleic acid being hydrolyzed from TAG, which subsequently contributes to acylceramide synthesis to aid in skin barrier function.
In the presence of acne, there is a possibility of reduced host response to C. acnes, which decreases linoleic acid levels and weakens the barrier. This impaired barrier leads to pathogenic invasion at the follicle and triggers acute inflammation linked to the disease.
The total lipid extracted from NHEKs after exposure to C. acnes CM or propionic acid was linked to increased antimicrobial efficacy against C. acnes. The increase in antimicrobial activity could be due to lipids extracted from NHEKs.
It has also been observed that C. acnes metabolizes TAGs into small-chain fatty acid (SCFA) under anaerobic conditions, which ultimately causes a lipid-rich environment.
Taken together, C. acnes or its SCFA metabolites was responsible for increased lipids in the epidermis, essential for barrier formation and antimicrobial activity.
Conclusions
C. acnes is associated with a complex skin system via induction of lipid synthesis, SCFA production, and assisting the metabolism of potential lipids by other microbes.
In the future, more research is required to understand the relationship between the host and commensal microbes for managing the final composition of health-associated skin microbiota.
Journal reference:
Almoughrabie, S. et al. (2023) Commensal Cutibacterium acnes induce epidermal lipid synthesis important for skin barrier function. Science Advances. doi: 10.1126/sciadv.adg6262. https://www.science.org/doi/full/10.1126/sciadv.adg6262?af=R
Posted in: Medical Science News | Medical Research News | Medical Condition News
Tags: Acne, Atopic Dermatitis, Bacteria, Cell, Chemokine, Cholesterol, Cytokine, Dermatitis, Efficacy, Epidermis, Fatty Acids, Ichthyosis, in vitro, in vivo, Inflammation, Linoleic Acid, Lipids, Membrane, Metabolism, Metabolites, Microbiome, pH, Proliferation, Psoriasis, Research, Skin, Staphylococcus aureus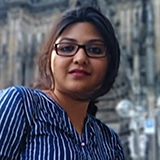 Written by
Dr. Priyom Bose
Priyom holds a Ph.D. in Plant Biology and Biotechnology from the University of Madras, India. She is an active researcher and an experienced science writer. Priyom has also co-authored several original research articles that have been published in reputed peer-reviewed journals. She is also an avid reader and an amateur photographer.