Study assesses capacity of modern menstrual products to better diagnose heavy menstrual bleeding
In a recent article published in the BMJ Sexual & Reproductive Health, researchers used expired human-packed red blood cells (RBCs) to test the maximal capacity of a variety of commercially available menstrual products, such as tampons, sanitary pads, menstrual discs, cups, and period underwear.
Study: Red blood cell capacity of modern menstrual products: considerations for assessing heavy menstrual bleeding. Image Credit: Alina Kruk/Shutterstock.com
Background
Nearly one-third of menstruating people suffer from heavy menstrual bleeding (HMB). Its diagnosis is crucial for defining the extent of the bleeding that interferes with quality of life. HMB could potentially lead to iron deficiency and even signify other underlying diseases.
So, clinicians perform detailed clinical histories to identify those needing further medical evaluation. However, with the surge in the availability of alternative menstrual hygiene products, clinical evaluation of HMB has become more challenging.
The Pictorial Blood Loss Assessment Chart (PBAC), the current clinical tool used to assess menstrual blood loss, is based on the saturation of tampons and pads. Only tampons undergo industry-regulated standardized testing for absorption capacity. Manufacturers of other products only document the absorption capacity of their product(s) using a liquid, i.e., not equivalent to menstrual blood.
Clinicians have not yet modified metrics for diagnosing HMB despite the wide availability and use of new commercially available menstrual products, such as menstrual cups/discs and period underwear. Patients with HMB use menstrual cups more; a lack of criteria to demarcate 'normal' bleeding from HMB in these users adds frustration to the patient experience.
About the study
In the present study, researchers obtained expired human-packed RBCs from the Oregon Health & Science University (OHSU) pathology laboratory that was not useful for clinical care.
They did two experimental trials; first, using O+ blood that expired 33 days before the experiment initiation and with the same unit of blood that expired 58 days ago for the second trial.
The team tested several commercially available menstrual products ex vivo for their capacity to absorb human RBCs; however, the process for applying blood varied for different menstrual hygiene products. For the pads/underwear, they slowly poured RBCs over the central upper one-third until it no longer absorbed the blood or pooled off the item.
To record the blood volume necessary for saturation of menstrual discs and cups, they filled them with RBCs internal to the rim while ensuring it did not overflow. Then, they decanted this blood into a graduated cylinder for volume measurements.
Likewise, the researchers tested tampons and menstrual cups. They placed each tampon in a container containing 50 mL of RBCs until the blood touched the wick of the tampon or 30 minutes elapsed. They removed the tampons from their respective containers, measured the remaining blood, and subtracted that volume from 50 mL to find the total blood volume absorbed by that tampon.
Similarly, the team held each menstrual cup at the rim parallel to the floor to find the blood volume needed to saturate them.
The team tested multiple menstrual cups, discs, and tampons from the same brand. The former varied in sizes (0, 1, and 2) and the latter in absorbencies, regular to super plus. Similarly, the discs were in two sizes, small and large.
They tested pads from two manufacturers and varying absorbencies, pantyliner/light days, ultra/ultra night, heavy, postpartum, and perineal ice-activated cold packs, or those at room temperature. Overall, they tested 21 menstrual hygiene products.
Results
Of all the menstrual hygiene products tested, a Chinese menstrual disc held the most, i.e., 80 mL of RBCs. On the other hand, a pair of period underwear and a perineal cold pack (both at room temperature and ice-activated) only held 1 mL of RBCs each, and their absorbency did not vary with size.
As advertised, menstrual discs have an exceptionally high absorbing capacity of up to 80 mL; however, that is excess blood loss for one menstrual cycle.
Blood loss >80 mL indicates HMB or other underlying conditions; a menstruating person must fill a menstrual cup fully three to four times per cycle to demonstrate this much blood loss. Similarly, they would have to use one menstrual disc/two cups every hour, i.e., the equivalent of using two sanitary pads in an hour, to absorb ~60 mL of menstrual blood.
Furthermore, using two heavy pads or three heavy tampons would represent blood loss of >80 mL over the entire menstrual cycle.
So, when clinicians use the typical metric, i.e., a saturated pad or tampon every one to two hours, to stratify individuals with HMB or those needing treatment for acute bleeding, they could highly underestimate menstrual blood losses in individuals using these products. This knowledge is critical to diagnose serious clinical conditions when blood loss is so acute that the patient requires care.
The study findings were also discordant with the menstrual products' capacity labeling, likely because manufacturers tested these products with non-blood liquids, e.g., saline.
It should be recognized that menstrual blood is more viscous than packed RBCs; it contains blood, vaginal secretions, and endometrial cells. Menstrual blood of those with HMB might also have blood clots, which might leak some menstrual hygiene products.
Conclusions
The bench-testing results presented in the current study fill the knowledge gap regarding understanding the maximal capacity of new-age menstrual products, such as period underwear, menstrual discs, and cups.
More importantly, this study highlighted the importance of health professionals asking patients about the menstrual hygiene products they use before assessing their menstrual blood loss levels. It could help clinicians offer diagnostic testing for HMB and treat this condition better.
Journal reference:
DeLoughery E, Colwill AC, Edelman A, et al. (2023). Red blood cell capacity of modern menstrual products: considerations for assessing heavy menstrual bleeding. BMJ Sexual & Reproductive Health. doi:/10.1136/bmjsrh-2023-201895. https://srh.bmj.com/content/early/2023/07/03/bmjsrh-2023-201895
Posted in: Medical Research News | Medical Condition News | Miscellaneous News | Women's Health News
Tags: Bleeding, Blood, Cold, Diagnostic, Ex Vivo, Hygiene, Iron Deficiency, Laboratory, Pathology, Red Blood Cells, Reproductive Health, Tampons, Vaginal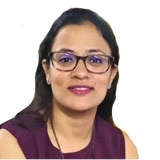 Written by
Neha Mathur
Neha is a digital marketing professional based in Gurugram, India. She has a Master's degree from the University of Rajasthan with a specialization in Biotechnology in 2008. She has experience in pre-clinical research as part of her research project in The Department of Toxicology at the prestigious Central Drug Research Institute (CDRI), Lucknow, India. She also holds a certification in C++ programming.