Multidrug-resistant gram-negative infections (MDRGNIs) are an emerging and deadly threat worldwide. Some of these infections are now resistant to nearly all antibiotics, and very few treatment options exist. Some of the remaining antibiotics for these MDRGNIs can cause acute kidney injury and have other toxic effects and can worsen antibiotic resistance. When deciding which drugs to use, clinicians need to juggle the possible lethality of the infection with the dangers of its treatment.
Samuel Windham, MD, and Marin H. Kollef, MD, authors of a recent article in Current Opinion in Infectious Diseases, express this urgency. They offer recommendations based on current guidelines and recently published research for treating MDRGNIs with some of the newer antibiotics.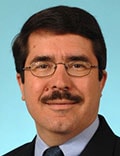 Dr Marin Kollef
Kollef, professor of pulmonary and critical care medicine at the Washington University in St. Louis, Missouri, told Medscape Medical News in an email, "Our recommendations differ in that they offer an approach that is based on disease severity, local resistance prevalence in MDRGNIs, and patient risk factors for infection with MDRGNIs. For patients with severe infection and risk factors for infection with MDRGNIs, we suggest empiric coverage for MDRGNIs until susceptibility data are available or based on rapid molecular testing. Selection of antibiotic therapy would be based on which MDRGNIs predominate locally."
In their article, the authors discuss how to best utilize the newer antibiotics of ceftazidime-avibactam (CZA), cefiderocol, ceftolozane-tazobactam (C/T), meropenem-vaborbactam (MVB), imipenem-relebactam (I-R), aztreonam-avibactam (ATM-AVI), eravacycline, and plazomicin.
The Scope of the Problem
Bacterial infections are deadly and are becoming less treatable. The Centers for Disease Control and Prevention (CDC) reported this year that the COVID-19 pandemic has reversed years of decreases in healthcare-associated infections. Much of the increase has been caused by multidrug-resistant organisms.
In November 2022, authors of an article published in The Lancet estimated worldwide deaths from 33 bacterial genera across 11 infectious syndromes. They found that these infections were the second leading cause of death worldwide in 2019 (ischemic heart disease was the first). Furthermore, they discovered that 54.9% of these deaths were attributable to just five pathogens — Staphylococcus aureus, Escherichia coli, Streptococcus pneumoniae, Klebsiella pneumoniae, and Pseudomonas aeruginosa. Three of those five bacterial species — E coli, K pneumoniae, and P aeruginosa — are gram-negative and are highly prone to drug resistance.
The CDC classified each of those three pathogens as an "urgent threat" in its Antibiotic Resistance Threats in the United States, 2019 report. Of particular concern are gram-negative infections that have become resistant to carbapenems, a heavy-hitting class of antibiotics.
Regarding organisms that cause MDRGNIs, the major groups of concern are those that produce compounds that destroy antibiotics such as extended-spectrum beta-lactamases, AmpC beta-lactamases, and the carbapenemases known as serine-beta-lactamases (OXA, KPC, and CTX-M) and metallo-beta-lactamases (NDM, VIM, and IMP). Carbapenem-resistant Pseudomonas aeruginosa and carbapenem-resistant Acinetobacter baumanii also produce carbapenemases, rendering them invulnerable to carbapenem antibiotics.
Traditionally, a common alternative used for carbapenem-resistant infections has been colistin, an older and very toxic antibiotic. The authors cite recent research demonstrating that CZA yields significantly better outcomes with regard to patient mortality and acute kidney injury than colistin and that CZA plus aztreonam can even decrease mortality and length of hospital stay for patients who have bloodstream infections with metallo-beta-lactamase-producing Enterobacterales, which are some of the hardest infections to treat.
"CZA has been demonstrated to have excellent activity against MDR Pseudomonas aeruginosa and KPC Enterobacterales. It should be the preferred agent for use, when compared to colistin, for the treatment of carbapenem-resistant gram-negative bacteria susceptible to CZA. Moreover, CZA combined with aztreonam has been shown to be an effective treatment for metallo-beta-lactamase MDRGNIs," Kollef said.
Four Key Recommendations for Treating MDRGNIs
The authors base their recommendations, in addition to the recent studies they cite concerning CZA, upon two major guidelines on the treatment of MDRGNIs: the European Society of Clinical Microbiology and Infectious Diseases' Guidelines for the Treatment of Infections Caused by Multidrug-Resistant Gram-Negative Bacilli , and the Infectious Diseases Society of America's (IDSA's) Guidance on the Treatment of Antimicrobial Resistant Gram-Negative Infections (multiple documents, found here and here).
Windham and Kollef present a table showing the spectrum of activity of the newer antibiotics, as well as an algorithm for decision-making. They summarize their treatment recommendations, which are based upon the bacterial infection cultured or on historical risk (previous infection or colonization history). They encourage empiric treatment if there is an increased risk of death or the presence of shock. By pathogen, they recommend the following:
For carbapenem-resistant Enterobacterales, clinicians should treat patients with cefiderocol, ceftazidime-avibactam, imipenem-cilastatin-relabactam, or meropenem-vaborbactam. 

For carbapenem-resistant Pseudomonas aeruginosa, clinicians should treat patients with cefiderocol, ceftazidime-avibactam, imipenem-cilastatin-relabactam, or ceftolozane-tazobactam. 

For carbapenem-resistant Acinetobacter baumanii, clinicians should treat patients with a cefiderocol backbone with or without the addition of plazomicin, eravacycline, or other older antibacterials. 

For metallo-beta-lactamase-producing organisms, clinicians should treat patients with cefiderocol, ceftazidime-avibactam, aztreonam, imipenem-cilastatin-relabactam, aztreonam, or aztreonam-avibactam. The authors acknowledge that evidence is limited on treating these infections.
"In general, ceftazidime-avibactam works pretty well in patients with MDRGNIs, and there is no evidence that any of the other new agents is conclusively better in treatment responses. CZA and ceftolozane-tazobactam were the first of the new antibiotics active against highly MDRGN to get approved, and they have been most widely used," Cornelius "Neil" J. Clancy, MD, chief of the Infectious Diseases Section at the VA Pittsburgh Health Care System, explained. Clancy was not involved in the Windham-Kollef review article.
"As such, it is not surprising that resistance has emerged and that it has been reported more commonly than for some other agents. The issue of resistance will be considered again as IDSA puts together their update," Clancy said.
"The IDSA guidelines are regularly updated. The next updated iteration will be online in early 2023," said Clancy, who is also affiliated with IDSA. "Clinical and resistance data that have appeared since the last update in 2022 will be considered as the guidance is put together."
In general, Kollef also recommends using a facility's antibiogram. "They are useful in determining which MDRGN's predominate locally," he said.
Kollef is a consultant for Pfizer, Merck, and Shionogi. Clancy has received research funding from Merck and from the National Institutes of Health.
Curr Opin Infect Dis. 2022 Dec 1;35:561-567. Abstract
Erin Archer, RN, BSN, CIC, is a nurse, freelance writer, and infection preventionist in Tucson, Arizona.
For more news, follow Medscape on Facebook, Twitter, Instagram, and YouTube
Source: Read Full Article