Ketogenic diets, gut microbiota, and health effects
In a recent study published in the Nutrients Journal, researchers summarized the evidence on ketogenic diets (KDs) from the past three decades.
​​​​​​​Study: The Influence of Ketogenic Diet on Gut Microbiota: Potential Benefits, Risks and Indications. Image Credit: Boontoom Sae-Kor/Shutterstock.com
Background
KD is characterized by minimal intake of carbohydrates, low calories, standard protein levels, and high fat intake. This dietary approach induces biochemical processes that improve disease management.
Nevertheless, KD could cause complications, such as bone diseases, hypoglycemia, gastrointestinal symptoms, dyslipidemia, growth failure, and nephrolithiasis, which are manageable.
Moreover, caution is advised due to the potential possibility of pancreatitis, vascular changes, and cardiac abnormalities.
The gut microbiota contributes to nutrition, metabolism, and the development of nervous and immune systems and is influenced by the environment, diet, drugs, prebiotics, and probiotics.
Modifying these factors could affect disease onset, course, and outcomes, particularly in pediatric populations where the microbiota is more vulnerable to changes. In the present study, researchers reviewed the available evidence on the indications of KD in pediatric populations and its impact on the microbiota.
Indications of KD
KD was widely adopted as an epilepsy treatment in the last century. It is still recommended for refractory epilepsy in children. However, the mechanisms leading to better control of seizures with KD are less clear.
Several studies suggest that KD affects the levels of neurotransmitters involved in seizure onset. For instance, gamma-aminobutyric acid (GABA) activity might increase in those following a KD.
It has been proposed that KD enhances glycolytic production of adenosine triphosphate (ATP), and the lower glucose utilization by the brain induces ATP-sensitive potassium channels, elevating epileptic threshold and decreasing seizures.
Moreover, others postulate that KD can exert neuroprotective actions by calbindin upregulation, inhibition of apoptotic factors, and increasing kynurenic acid levels.
A study revealed that seizure reduction was above 50% in 92% of pediatric cases following KD; notably, two-thirds of patients did not use anti-epileptic medications. Studies have also demonstrated its efficacy in children with Doose syndrome, infantile spasm, tuberous sclerosis complex, or pyruvate dehydrogenase deficiency.
Additionally, several trials have shown the effectiveness of KD in obesity treatment. Meta-analyses have reported the benefits of a low-carbohydrate diet on weight loss.
Moreover, decreasing intake of carbohydrates has been shown to reduce cholesterol, diastolic blood pressure, and triglycerides while increasing high-density lipoprotein.
These benefits might stem from KD-related mechanisms, including appetite suppression by ketones or through reduced appetite due to increased ghrelin, cholecystokinin, and glucagon-like peptide 1. Furthermore, KDs restrict the metabolism of cancer cells by decreasing glucose levels, which cannot process ketone bodies.
Besides, the reduced glucose levels suppress the pyruvate/lactate cycle that blocks neovascularization, angiogenesis, and hypoxia-induced epidermal growth factor activation.
Moreover, higher ketone body levels could inhibit the NLR family pyrin domain containing 3 (NLRP3) inflammasome, limiting inflammation. However, clinical trials assessing the efficacy of KDs in pediatric cancer patients are lacking.
KD, epilepsy, and gut microbiota
Several studies have reported changes in the gut microbiota of individuals following KD. The modulation of colonic bacteria appears to have a direct role in the anti-seizure effects of KD in pediatric epilepsy cases.
Epileptic children exhibit gut microbiota changes that may potentially lead to the development or exacerbation of seizures.
Numerous studies have examined the relationship between gut microbiota and epilepsy, emphasizing the effects of KD on the gut microbiota. Although still an active area of research in pediatric epileptic cases, studies point to a significant impact of KD on gut microbial composition and function.
The typical effects of KD include reductions in BMI, serum glucose levels, and ketosis. These are associated with increased levels of beneficial bacteria, such as Escherichia coli, Parabacteroides, and Akkermansia muciniphila, in the gut. Meanwhile, pro-inflammatory species, including Proteobacteria and Desulfovibrio, appear to decline with KD.
A trial showed that KD reduced the abundance of Bifidobacterium, which was attributed to increased ketone body production (chiefly, β-hydroxybutyrate), resulting in lower T helper 17 (Th17) cells in visceral and intestinal fat.
This is significant given that obesity and insulin resistance are characterized by low-grade inflammation, and lowering Th17 cells may help reverse the process.
Concluding remarks
Together, the study highlighted the potential of KDs and the gut microbiota as a new disease prevention and treatment avenue. Notably, the available evidence and long-term effects (of KD) in children are limited.
Besides, it is vital to understand the potential risks of adhering to a diet rich in fat and proteins but low in carbohydrates.
As KDs gain popularity among youth for weight loss, their effects on the gut microbiota and nutritional status warrant additional research for a more sustainable approach to medical nutrition.
Journal reference:
Santangelo, A. et al. (2023) "The Influence of Ketogenic Diet on Gut Microbiota: Potential Benefits, Risks and Indications", Nutrients, 15(17), p. 3680. doi: 10.3390/nu15173680. https://www.mdpi.com/2072-6643/15/17/3680
Posted in: Medical Science News | Medical Research News | Medical Condition News | Healthcare News
Tags: Adenosine, Adenosine Triphosphate, Angiogenesis, Bacteria, Blood, Blood Pressure, Bone, Brain, Cancer, Carbohydrate, Children, Cholesterol, Diet, Drugs, Dyslipidemia, Efficacy, Epilepsy, Ghrelin, Glucagon, Glucose, Growth Factor, Hypoglycemia, Hypoxia, Inflammasome, Inflammation, Insulin, Insulin Resistance, Ketosis, Lipoprotein, Metabolism, Nutrients, Nutrition, Obesity, Pancreatitis, Potassium, Prebiotics, Probiotics, Protein, Pyruvate Dehydrogenase, Research, Sclerosis, Seizure, Syndrome, Tuberous Sclerosis, Vascular, Weight Loss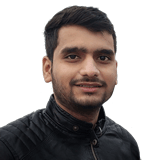 Written by
Tarun Sai Lomte
Tarun is a writer based in Hyderabad, India. He has a Master's degree in Biotechnology from the University of Hyderabad and is enthusiastic about scientific research. He enjoys reading research papers and literature reviews and is passionate about writing.