Editor's note: Find the latest COVID-19 news and guidance in Medscape's Coronavirus Resource Center.
During the first year of the COVID-19 pandemic, patients newly diagnosed with cancer were more likely to receive nonsurgical therapy as an initial treatment, according to new data from Ontario, Canada.
In addition, during the pandemic, wait times were shorter for patients with cancer ― they were treated within 6 months of diagnosis.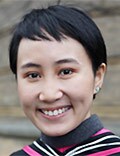 Dr Rui Fu
"Many of the pandemic-related impacts on cancer patients are not immediately visible. This is something that modeling and simulation studies can help demonstrate, and modelers need data, including the treatment modality data provided in our study," study author Rui Fu, PhD, a postdoctoral fellow at the Sunnybrook Health Sciences Centre in Toronto, told Medscape Medical News.
"From a policy planning perspective, understanding what has already occurred in the cancer space is important to help decision-makers prepare for the future," she added.
The study was published January 10 in JAMA Network Open.
Exploring Associations
Fu and colleagues conducted a retrospective, population-based cohort study using administrative data from the Ontario Cancer Registry, Ontario Health Insurance Plan, and Canadian Institute for Health Information. They included 313,499 Canadian adults newly diagnosed with cancer between 2016 and 2020. Participants were followed from the date of diagnosis for 1 year, until death, or until June 26, 2021, to ensure a minimum of 6 months' follow-up time. The researchers defined March 15, 2020, as the start of the pandemic in Ontario, when nonemergent and elective hospital procedures were halted across the province.
The research team calculated a time-to-event variable to represent the number of days from the date of diagnosis to the date of first cancer treatment, whether surgery, chemotherapy, or radiotherapy. To quantify the association between the pandemic and time to treatment for each cancer therapy, the researchers constructed separate multivariable subdistribution hazard models and calculated the corresponding subdistribution hazard ratios (sHRs).
Among the 313,499 patients with a cancer diagnosis, 29,602 patients (9.4%) were diagnosed during the pandemic. Across the cohort, the average age at diagnosis was 66 years. About 49% were men, 12.6% were rural residents, and 12.4% were immigrants. There were no significant differences in baseline characteristics between those diagnosed before or during the pandemic.
For both periods, surgery was the most frequently received modality of first cancer treatment in the first year after diagnosis, followed by chemotherapy and then radiotherapy. The cumulative incidence of surgery didn't vary between the two periods, but use of chemotherapy and radiotherapy increased during the pandemic.
At 6 months from the date of cancer diagnosis, the probability of first receiving surgery decreased from 42.2% before the pandemic to 41.4% during it, which was considered insignificant. However, the probability of first receiving chemotherapy increased significantly from 16.1% to 19.8%, and the probability of first receiving radiotherapy increased significantly from 14.2% to 16.2%.
Overall, patients who were diagnosed with cancer during the pandemic were less likely to receive surgery as an initial treatment (sHR, 0.97) but were more likely to receive chemotherapy (sHR, 1.26) or radiotherapy (sHR, 1.16) as a first-line treatment. In addition, immigrant patients were less likely to receive surgery or radiotherapy as an initial treatment, and those of the highest socioeconomic status were more likely to first receive surgery or chemotherapy.
By cancer type, patients with breast cancer or gastric cancer were less likely to receive surgery first during the pandemic. Instead, patients with breast cancer were more likely to receive chemotherapy first, while patients with gastric cancer were more likely to undergo radiotherapy first.
Among 228,755 patients (73%) who received treatment within 6 months of diagnosis, the average waiting times for each treatment were significantly shorter during the pandemic. The average waiting times decreased by 12.4%, from 41 days to 35 days.
By treatment type, the waiting times for surgery decreased the most (16%), followed by the waiting times for radiotherapy (12.2%) and chemotherapy (12.1%). The average waiting times decreased from 35.1 days to 29.5 days for surgery, from 55.8 days to 49 days for radiotherapy, and from 43.7 days to 38.4 days for chemotherapy.
A Positive Effect?
Future studies should investigate the reasons why initial treatment shifted and wait times declined for some patients, the study authors write. For instance, hospitals were asked to prioritize treatment for cancer patients, especially with surgery, Fu explained. At the same time, there were fewer new cancer diagnoses, meaning that the demand for cancer treatment was lower, but perhaps patients were being diagnosed with more advanced disease, especially given disruptions in cancer screening, biopsies, and in-person oncologist visits at the beginning of the pandemic.
"Those who were able to get a cancer diagnosis during the pandemic may be very different from their prepandemic diagnosed counterparts," she said. "Maybe they lived closer to a hospital, had more resources, and could advocate more for themselves or had more advanced disease with unbearable symptoms — all these potential shifts in the patient case mix can lead to a more expeditious receipt of first cancer treatment."
Fu and colleagues are exploring other aspects of pandemic-related changes for health systems and patient outcomes, including cancer care. They've found that patients with cancer who were first treated with chemotherapy later underwent surgery within a reasonable time frame. This finding means that neoadjuvant chemotherapy use has increased during the pandemic, which could be beneficial for patients, she said, although long-term outcomes need to be explored.
"In general, the pandemic-associated shift has been substantial," she said. "To be honest, we don't know if these changes are going to have a positive or negative effect on patients and the healthcare system in the long run."
Decline in Patients?
"This study is important in demonstrating a significant link between an array of pandemic response policies and their impacts on how cancer patients are managed, as well as in the timeliness of such care," Peter Coyte, PhD, a professor of health economics at the University of Toronto, told Medscape.
Dr Peter Coyte
Coyte, who wasn't involved with this study, has researched the effects of various pandemic-related policies on health in Canada. He and colleagues have found shifts in healthcare access, as well as in mental and physical health outcomes.
"While waiting times did fall significantly for the patients who were treated within 6 months of diagnosis, the study was silent on the other 27% of patients who did not receive such timely care," he said. "Potential explanations for the decline in reported waiting times include a decline in the number of patients presenting during the pandemic, compared to earlier periods, presentations of patients with more advanced disease, and a redirection of healthcare resources to treatment modalities where exposure to COVID-19 infection was deemed to be lower."
The study was supported by a Sunnybrook Research Institute and Sunnybrook Foundation COVID-19 response grant, as well as a Canadian Institutes of Health Research operating grant. The study was also supported by ICES, which is funded by an annual grant from the Ontario Ministry of Health and the Ministry of Long-Term Care. Fu and Coyte have disclosed no relevant financial relationships.
JAMA Netw Open. Published January 10, 2023. Full text
Carolyn Crist is a health and medical journalist who reports on the latest studies for Medscape, MDedge, and WebMD.
For more news, follow Medscape on Facebook, Twitter, Instagram, and YouTube.
Source: Read Full Article