A telehealth model to support remote diabetes self-care
In a recent study published in JAMA Network Open, researchers develop and test the effectiveness of a Virtual Diabetes Specialty Clinic (VDiSC), a virtual model facilitating comprehensive diabetes care remotely.
VDiSC integrates and supports continuous glucose monitoring (CGM) for self-management of diabetes. This platform also provides behavioral health support for diabetes-related complications and helps evaluate decision-support for technology use.
Study: Comprehensive Telehealth Model to Support Diabetes Self-Management. Image Credit: goffkein.pro / Shutterstock.com
Background
In addition to a growing number of diabetics in the United States, the ratio of endocrinologists to diabetic patients is poor at one to 4,375 patients. Although primary care settings typically manage diabetes patients, most do not use CGM, despite adequate evidence of its clinical benefits.
Several factors limit the implementation and expansion of technology within diabetes treatment including lack of technology readiness, resources trained in offering CGM support, and navigating insurance coverage.
Previous studies have shown several clinical benefits of CGM, as it reduces hemoglobin A1c (HbA1c) levels, increases time in range (TIR) values to 180 mg/dL, decreases the incidence of hypoglycemia, and improves quality-of-life (QoL) measurements.
CGM can easily be accessed remotely through telehealth services. For example, the ONBOARD study in adults with type 1 diabetes (T1D) reported the clinical benefits of CGM using a multifaceted telehealth intervention. Remote CGM could also help clinicians make shared decisions with diabetic patients regarding therapy alterations without an in-person visit.
About the study
In the present cross-sectional web-based survey, researchers recruited patients from the CVS Health Clinical Trial Services , endocrinology clinic referrals, and primary care centers in the United States between August 24, 2020, and May 26, 2022.
All U.S. residents aged 18 years or older with T1 or T2D who used an insulin pump or injections daily but not CGM were eligible for participation. Patients using CGM required TIR values of 54 mg/dL or less to be eligible for the study.
All study participants required a smartphone and internet access for virtual visits. The study follow-up lasted for a minimum of 26 weeks.
The team directly shipped all study supplies, including Dexcom G6 sensors, to participants. Eligible participants not using CGM collected baseline values using these supplies.
All study participants self-reported their demographic data and medical history, which the Certified Diabetes Care and Education Specialist (CDCES) verified. CDCES also provided CGM educational sessions for diabetes management before taking three remote training sessions.
In the first session, CDCES trained study participants in CGM initiation, including ways to insert sensors, activate alerts and alarms, as well as upload and visualize data.
The second training session advised study participants on how to use data-visualization tools and self-manage insulin dosing, meals, and physical activities. The third session provided additional CGM instructions to help participants personalize CGM use and troubleshoot any concerns.
All participants performed fingerstick blood sample collection at baseline, 12 and 26 weeks. These samples were sent by mail for HbA1c measurement.
Participants also completed several questionnaires at enrollment and four, eight, 12, and 26 weeks. Some participants who met the threshold for a positive screen on any of these questionnaires received behavioral counseling.
If any participant experienced severe hypoglycemia, diabetic ketoacidosis, or other serious side effects of diabetes, researchers assessed their available CGM glucose values to confirm these self-reported events. All study participants self-reported responses to psychosocial and diabetes treatment satisfaction.
Efficacy outcomes included CGM use, CGM metrics for hypo-, hyperglycemia, TIR, average glucose levels, glycemic variability, and HbA1c values. All participants needed to initiate CGM use, complete at least one training session, and provide CGM data for a minimum of 168 hours.
Study findings
Of the 234 participants included in the study, 123 were female, 160 and 74 had T1D and T2D, respectively. The mean age of the study cohort was 47 years, with a median diabetes duration of 20 years. Median CGM use over six months for participants with T1D and T2D was 96% and 94%, respectively.
Among T1D participants, mean HbA1c levels reduced from 7.8% to 7.1% from baseline at three months, respectively, and 7.1% at six months, with an average TIR increase of 11% over six months. Likewise, in T2D participants, mean HbA1c reduced from 8.1% to 7.1% from baseline to three months, respectively, and 7.1% at six months, with an 18% TIR increase over six months.
In T1D patients, the average percentage of TIR values less than 70 mg/dL and 54 mg/dL decreased over six months by 0.8% and by 0.3%, respectively. In the T2D group, hypoglycemia was rare, with a mean percentage of TIR values of less than 70 mg/dL and 54 mg/dL in 0.5% and 0.07%, respectively, over six months.
The study CGM intervention, combined with comprehensive diabetes education, care, and behavioral support, addressed each patient's needs. In addition to the clinical benefits, the CGM experience of nearly 99% of the participants was positive and helped them better manage their diabetes, regardless of diabetes type.
Accordingly, 71% and 95% of participants with T1D and T2D, respectively, stated that CGM helped them change their eating habits. Furthermore, most young people with T1D prefer virtual convenient access to high-quality care from the comfort of their own home.
Conclusions
The VDiSC study found that all diabetic patients experienced clinical benefits associated with a virtual clinic care model, as reflected by their glycemic outcomes and CGM metrics.
The study model also enabled primary clinicians to offer specialty care for diabetes-related issues, such as foot and eye examinations, without requiring in-person evaluations. Furthermore, this model reduced health disparities for patients unable to access diabetes care in person and facilitated the adoption of technologies supporting diabetes self-management.
Journal reference:
Aleppo, G., Gal, R. L., Raghinaru, D., et al. (2023). Comprehensive Telehealth Model to Support Diabetes Self-Management. JAMA Network Open 6(10). doi:10.1001/jamanetworkopen.2023.36876
Posted in: Medical Science News | Medical Research News | Medical Condition News | Healthcare News
Tags: Blood, Clinical Trial, Diabetes, Diabetic Ketoacidosis, Education, Efficacy, Endocrinology, Eye, Foot, Glucose, Health Disparities, Hemoglobin, Hyperglycemia, Hypoglycemia, Insulin, Primary Care, Technology, Type 1 Diabetes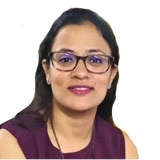 Written by
Neha Mathur
Neha is a digital marketing professional based in Gurugram, India. She has a Master's degree from the University of Rajasthan with a specialization in Biotechnology in 2008. She has experience in pre-clinical research as part of her research project in The Department of Toxicology at the prestigious Central Drug Research Institute (CDRI), Lucknow, India. She also holds a certification in C++ programming.